My new friend
Cherish
is hosting a link love (this is new to me!) over at her blog, so I decided to participate. I am itching for a nap but this is more fun!
Let's make the theme be,
if
:
If
I had a cat, she would be named Trinket and sleep in
this
.
If
I had loads of cash, I'd travel to SoCal to attend
this
.
If
I could bake something new this instant, I'd bake
this
.
If
the car fairy came and morphed my clunker into a new car, I'd request
this one
.
If
I could name my favorite
little
thing on Etsy, EVER, it'd be
this
.
If
you wanted to know what "original to the home" mailbox we have, it's in the top left corner of
this picture
.
Linking up was easy and fun. Now you try!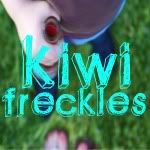 Also, what do you think of the second hoop art I made while catching up on
the Bachelor
? It was pretty time consuming as I hand-embroidered "dream big" and pink stitching for the mini-bunting. Super fun & relaxing.