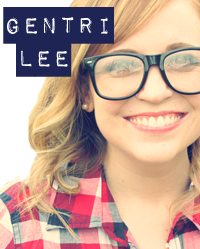 I'm linking up with her today.
You gotta do a funny photo:
It is so crazy funny/cute/adorable/undeniable how much Shawn and Sissy look alike!
It's just too much.

1-What is your favorite day of the week and why?
Saturday, for sure. Saturdays mean either working at the boutique...
or doing something exciting/different (okay sometimes just normal house stuff) with my family. Every once in awhile it means traveling, date night, girl's night, or hunkering down with crafts.
2-If you decided to change your name, what would you change it to?

I would tack on my maiden name to my last name. So, Dunning-Harris.
3-What is one product you use (it can be for anything) that you feel is a miracle worker?
Since I just started a diet, the
Tupperware Quick Chef chopper
Otherwise,
Loreal Sublime Bronze self tanner
; you gotta rub it in a circular motion, and be sure to really scrub your hand afterward, but the effect is instant!
4-High heels, flats, sneakers, or boots?
I am most
confident
in heels, because height always helps when a gal has curves.
But
, sneaks or cute flats are more the staple these days. They are just more practical with all the kid-tottin' going on.
5-You see your favorite celebrity (it can be any kind of celebrity-movie star, singer, writer, political leader, blogger) walking down the street, what do you do?

I don't normally have a hard time walking up to strangers, so I would probably approach the person for a picture and to say one nice, non-creepy/non-groupie-like thing.
6-If you could pick one item to never have to pay for again, what would it be?
It'd be nice to not have to pay for food so I could buy all the organic, healthy stuff I want.
And free college tuition.
Also free international adoption.
Also free gym memberships. And free spray tanning. And free teeth whitening. And hair color.
(for all those vain, woman things
)
7-What was your favorite tv show or movie growing up?
I loved Beauty & the Beast
and
Saved by the Bell, Full House, Growing Pains, Family Matters, the WonderYears,
I Dream of Jeanie, I Love Lucy